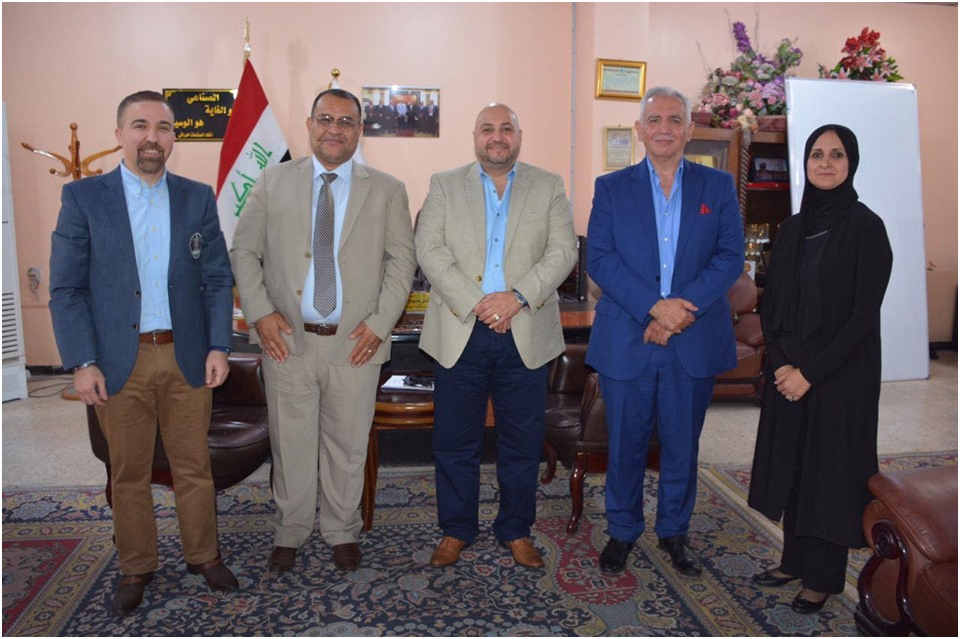 Successful Meeting With Iraqi Federation of Industries
Mr. Yasser Al Mimar, Mr. Wadah Al Taha and Raid Al Qaraghuli, led a successful workshop for the Iraqi Canadian Chamber of Commerce & Industry with a number of  Board of Directors at Iraqi Federation of Industries in Baghdad
The purpose of the meeting to present the willing of government of Canada to supporting Canadian exporters and collaborate with Iraqi market.
Mr. Yasser Al Mimar said 'It was a privilege to have a great presentation with Iraqi Federation of Industries. The Workshop was very successful through the active participation from both parties"
Therefore, to get businesses up in Iraq and to help industries succeed there, we've worked with partnered Iraqi Federation of Industries to establish a solid MOU that will help business to grow their cooperation with Canadian companies.
Back To Home